I find other people's love stories incredibly fascinating.
I could spend hours listening to friends' stories, or reading strangers' stories.
In August, we had the privilege of celebrating my grandparents' diamond anniversary. Sixty (60!!!) years of marriage that is.
Beforehand, my grandpa asked me to bring my camera because they wanted to send a recent couple photo to all of the children and grandchildren. On that day, for the first time, all of us heard the story of how my grandparents met and got to love each other. I'm so proud of them for staying strong in good and bad times.
I want to respect my family's general wish for privacy and not share the whole story here, but just to give you a few pointers: Their story involved meeting while serving at kiddies church in the post war period, three years of letter exchange between Germany and Japan where my granny stayed (at that stage, those letters took six weeks to reach the other side!), parents that needed to be convinced, a "slightly" awkward reunion at Frankfurt airport, and a big surprise for everyone when they finally came forward with the engagement.
Here are some family pictures we took that day:
The awkward reunion at the airport:
1+1 makes three children, two children-in-law, 7 grandchildren, and one great-granddaughter (so far):
I love this picture of them: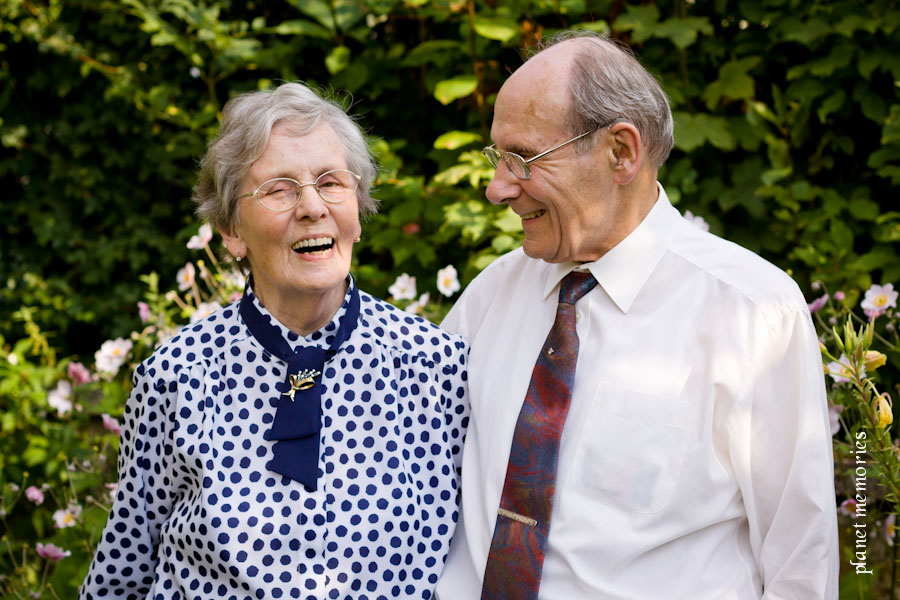 My aunt, uncle and Mom:
My brother and two cousins:
Myself and cousins (uncle's side):
Me trying to get my brother and cousins to pull a funny face… 😀